Services & Insurance Plans
CedarBridge Dental Provides The following services:



Restorations on Dental implants




Family & General Dentististry for all ages

Cosmetic Veneers, non-metal/Ceramic crowns

Tooth Bleaching & Whitening services

Partial & Full Dentures




Root Canal Treatment

Athletic Sport Mouth guards

Bruxism appliances for grinding habit




Perio.treatment limited to RootPlaning with Oraquix




Nitrous oxide sedation (no I.V.sedation)




Extractions (limited)



in a Compassionate & caring environment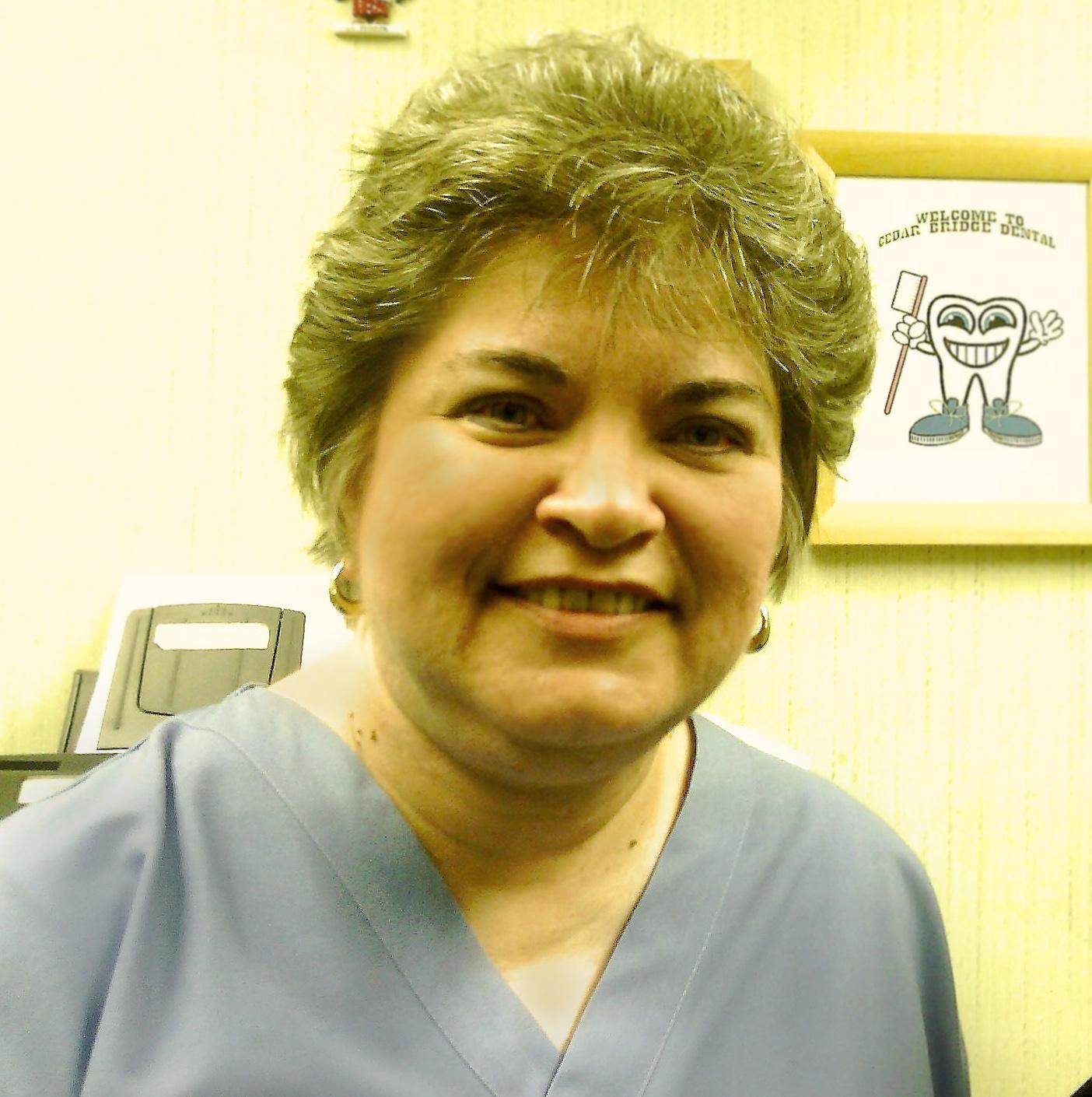 Dr Anna Folenta, D.D.S

Dr Anna is a graduate of Northwestern University Dental School in Chicago, IL. Dr.Anna completed an elective 1yr. hospital dental residency at John F.Kennedy Medical Center in Edison and has been a practicing dentist since 1993.She is a member of American Dental Association, NJ Dental Association & Chicago Dental Society.


Dr. Anna was honored with the "American Society of Dentistry for Children Merit Certificate", an honorary award granted to only one student per graduating class for the clinical work in the treatment of children's dental care while still attending dental school.

Dr.Anna is both compassionate & passionate about the dental care that she & her staff provides to make each dental visit a comfortable & satisfying experience.

During your visit, you will enjoy viewing art created by our patients.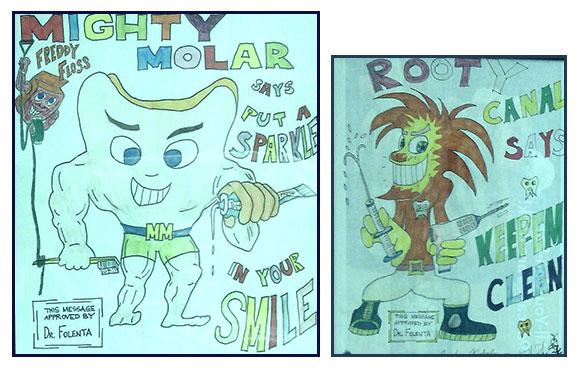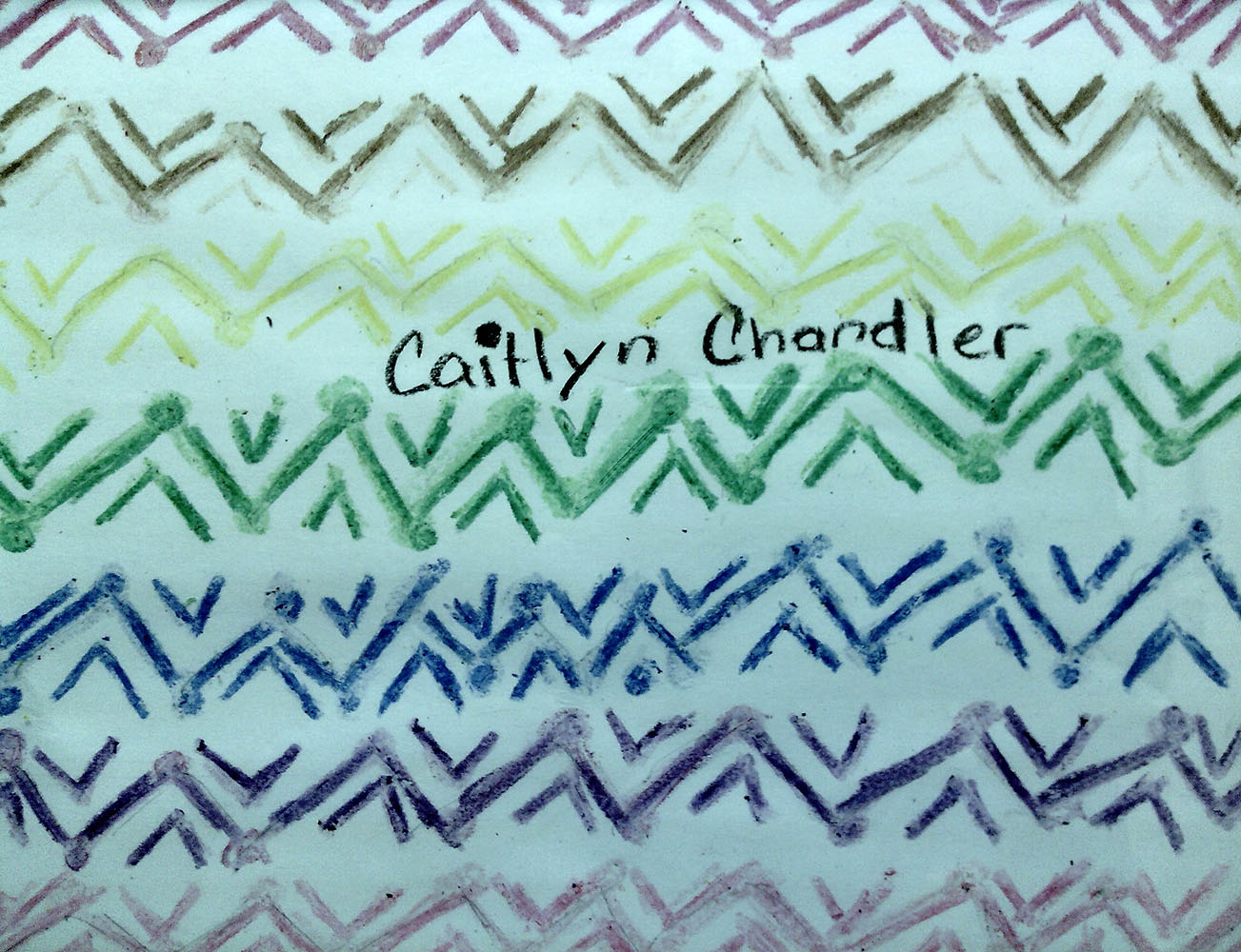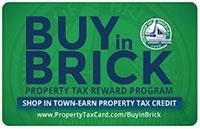 When you visit us and present your Buy In Brick card, you will pay the full amount and have the rebate applied to your property taxes! Buy-In-Brick saves you money!
We accept a wide range of insurance plans including:
Delta Dental Premiere Office.
(includes other Delta plans as well as individually insured Delta plans. Please call us for details)


Horizon Healthcare Blue Cross Blue Shield

Horizon Dental Grid and National Plan

Cigna Dental Advantage and Cigna DPPO
We process claims for most other dental insurance plans, including Aetna, Guardian & US Healthcare to name a few.
Financing Available through Care Credit Program
Please call for more information 732-477-5777
Listen to what our dental patients say:
Dr. Anna Folenta is the only person I would allow to touch my teeth. I would never go to anyone else, I'd rather let my teeth fall out! ~ Raff
I used to be afraid of the dentist, but Dr Anna worked with me to help get over the fear and now when I go, I'm fine! No pain! ~ Debbie

They are so kind and caring, and they stay way past their closing time to help anyone who needs them. ~ Tina

The office is very accomodating in scheduling appts.The staff is professional & friendly. And Dr.Anna gives a very gentle dental needle for numbing (my biggest fear) has been alleviated by coming here.And the headphones worn during treatment really has a calming effect on all the noises that are part of dental care. ~ Diane
Great office, so clean! The staff is friendly and it's easy to schedule an appointment! My kids love bringing their artwork in for Dr Anna! ~ Linda