Home
Welcome to CedarBridge Dental Associates! We provide affordable
Family & Cosmetic Dentistry to Brick, New Jersey, and the surrounding areas.

Cedar Bridge Dental

- "Promoting a Healthy Smile"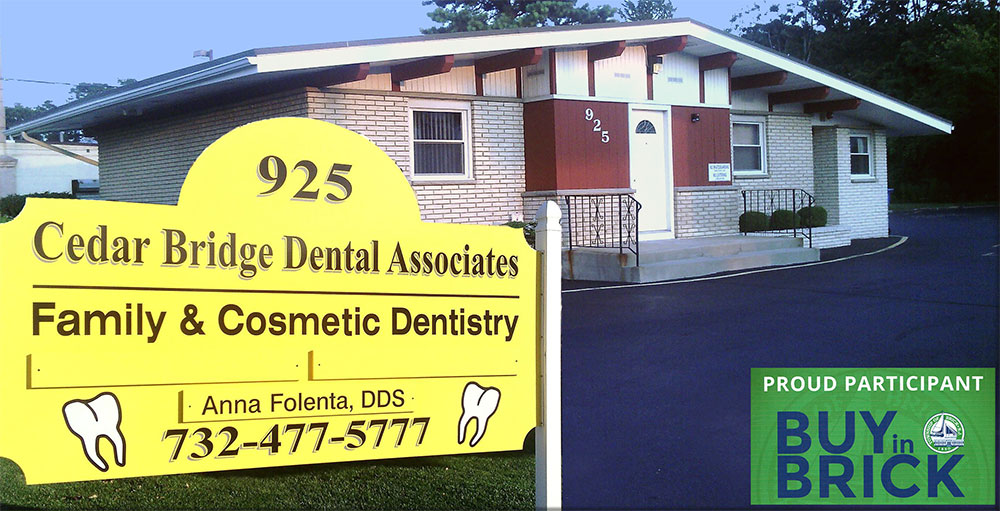 Dental Services for the whole family, located at
925 Cedar Bridge Avenue, Brick NJ, 08723
Dr. Anna Folenta & our experienced Cedar Bridge Dental staff

provide a wide range of dental services for all ages, including:

cosmetic dentistry, dental implant restoration, tooth whitening, sports appliances, and emergency services.
See our full list of services on our Services page!